RMIT students had a chance to work nad/or observe behind the scenes through placements in the new ABC drama Newton's Law.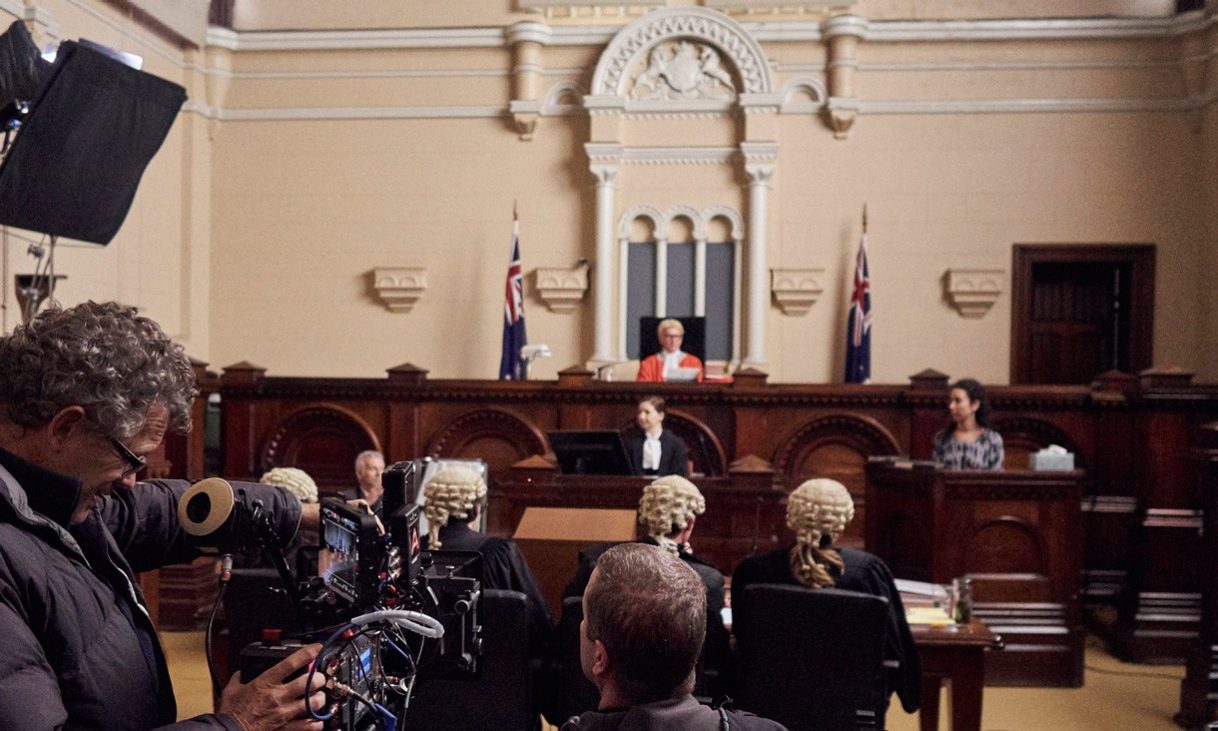 Students in the School of Media and Communication had an exciting work integrated learning opportunity on the set of the eight-part drama series produced by Every Cloud Productions in association with the ABC, Screen Australia and Film Victoria.
Created by the team behind Miss Fisher's Murder Mysteries, Deb Cox and Fiona Eagger, Newton's Law stars Claudia Carvan as a suburban solicitor who returns to the Bar.
[. . .]
Co-producer Anna Molyneaux and Development Manager Katherine Fry said Every Cloud Productions is keen to support the development of creative talent, particularly those based in Victoria, by offering students access to a hands-on experience in departments relevant to their studies.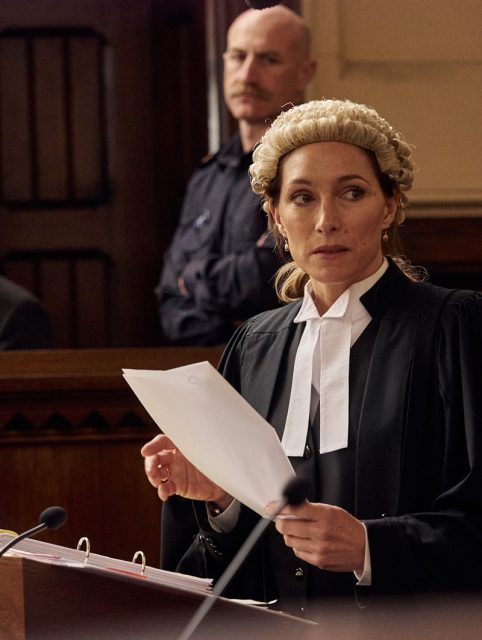 Maggie O'Shea, who is studying a Bachelor of Communication (Media), was offered an internship in the production office during the shooting of the show.
"Maggie worked with our production manager both in the office and on set, observing and assisting in the many practical areas that keep a production ticking, from attending casting and production meetings to assisting with the daily administration that is essential throughout the production process," co-producer Anna Molyneaux said.
Professor Lisa French, Deputy Dean (Media), said Every Cloud Productions is leading the industry in efforts to redress the gender imbalance; the company has more women than men in key roles and actively recruits women.
"This is unusual in the film and television industry where women are generally the minority across most roles," French said.
Some scenes were shot at RMIT's city campus in the former Melbourne Magistrates' Court, giving media students on campus the opportunity to observe first-hand prime Australian television drama being shot literally next door to their classrooms.
Story: Wendy Little / adapted from RMIT News