What a fantastic week in critical review learning it has been.

Monday saw us watching a documentary called City of Gold. The documentary was about Jonathan Gold, an american food critic based in Los Angeles who currently writes for the Los Angeles Times. After watching the documentary we discussed what we thought. I thoroughly enjoyed it, I thought it was a fantastic angle in showing the audience the true culture of L.A. However, as Alexia pointed out, it did romanticise the man and what he does. It painted him as a cultural phenomenon, a kind of catalyst in helping small businesses thrive. As a class we agreed that we didn't see the documentary as critical. Despite this I found it very helpful to watch a film about reviewing whilst also criticising it in my head as well.
Wednesday's class was a productive one. We all read multiple critical reviews on the same film; Edward Scissorhands directed by Tim Burton. It was extremely valuable and helpful task as it directly allowed us to pinpoint the different styles of each critic. It forced us to closely read each one, picking out certain techniques and tricks that each critic employed. I enjoyed seeing what I found to work and not work and noticing some similarities within my writing style. This exercise will help us greatly as we head into the planning stage of our second assessment; the critic profile.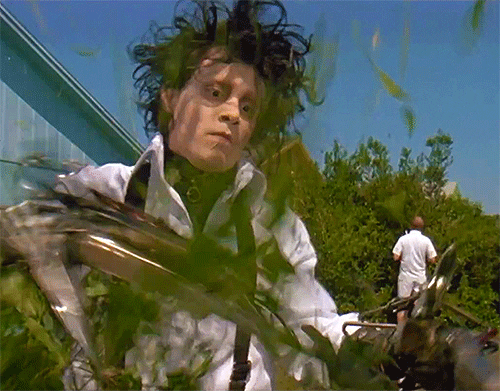 We were all told the exciting news of being able to ask critics who are involved with the Melbourne film festival next week. We will also be able to sit in on a live podcast being recorded, a fantastic opportunity which is extremely valuable to develop our understanding on critical review.