This report, issued by the Global Entertainment Media Outlook 2016-2020 aggregates data in regards to the "great strides" that Entertainment and Media (E&M) companies are making in serving digital consumers both globally and locally. They claim that the biggest shifts occur in five different dimensions: demography, competition, consumption, geography, and business models.
My particular talk show, er, text post, focuses on these shifts relating to a generational bias in my locale in Melbourne, Australia and in an international, global-driven career. Let's start with demography.
"…there's an almost perfect correlation between markets with more youthful populations and those with higher E&M growth… Younger people consume more media than older people, and are more open to adopting digital behaviours — and therefore more open to digital spending."
This information is more important to me as a graduating student as for once, in this ever-shifting media landscape, there is a percentage of accuracy in its predictability: the young generation consumes, consumes, consumes. We are the biggest consumers of media and we are more open to adopting and adapting to digital behaviours and emerging new media platforms that enhance these experiences.
Prediction or prevention?
"To understand the young and be able to predict" the shift from, say, direct downloading/renting of movies and television shows to streaming services like Netflix is a mere personal anecdote. I believe that the reason E&M companies are foreseeing this change does not necessarily attribute to our adaptability. There are underlying, immediate digital changes that occur that force us to look to these new avenues of digital spending. For instance, the Government's shutting down of several torrent-based websites that limit the illegal downloading of movies and television, advertisement "abuse" in third-party hosting websites, and of course, the ever-powerful social circles that talk, talk, talk. Maybe you get to be included more in your social club when you're enjoying the same kind of shows and complaining at the lack of options on Netflix Australia (yeah, I'm looking at you).
Perhaps E&M companies know that security and piracy prevention measures are taking place through a Government-mandated council, or they just have talented analytics and overseers on board. But truth be told, whoever's steering the ship, manning the wheel – that's what's making a huge difference in the growing digital consumership.
Content Kings & Queens
Much of the E&M industry is growing more global, but cultures and tastes in content remain steadfastly local.
The popular opinion is that technology and communications is playing the Hannah Montana part while content plays its less glamorous counterpart, Miley Stewart. Unfortunately for y'all, statistics show otherwise.
There's this compelling article written by Elizabeth Avram titled, "Finding Australian National Cinema in Nemo" which argues Finding Nemo (2003)'s resonance with Australian audiences in a national and Australian context: set in Sydney and the Great Barrier Reef up in Queensland and use of Australian voices for certain characters, to name a few.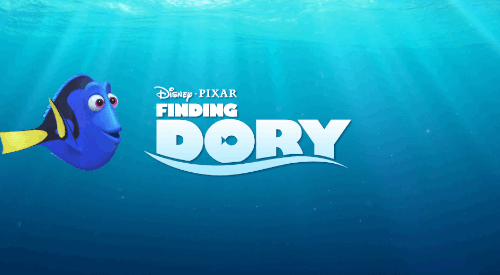 According to Box Office Mojo, Finding Dory currently holds the highest gross total for all movies released in Australia for the year so far, beating out big titles such as Batman vs. Superman, Captain America: Civil War, and animated Zootopia and Kung Fu Panda 3. By these numbers, it would suggest that content-based business models should take an immediate leap to support the "co-existence of global and local content". There is a universal appeal to certain genres of television shows (and movies to some extent also), but they succeed because of their "local characteristics".
Personally, I get piqued quite quickly when national TV introduces a "new" show (i.e. The Voice) because frankly, it's not new. Just adapted to our national screens. But what makes Australians (and other countries also) tune in? The local talent and the local "flavour", of course. These "local characteristics" not only gives us a sense of nationalism and pride, but it's also a lot closer to heart. You could not have made me watch The Bold and the Beautiful back in my soap-watching days, but I religiously followed The Neighbours like it's my job.
To sum, the E&M industry is growing faster than the GDP (shocker, I know). And as a media student, current consumer, and amongst the youth age-range, it's both enlightening and supremely helpful to have these shifts in mind as we go about in the business of media: from digital/online to film/TV production and beyond!
---
Credits to respective owners, of course.
'I declare that in submitting all work for this assessment I have read, understood and agree to the content and expectations of the assessment declaration (http://www1.rmit.edu.au/students/assessment/declaration).'