Graduate, staff and student work is featured in this year's St Kilda Film Festival, which highlights the top 100 short films in Australia.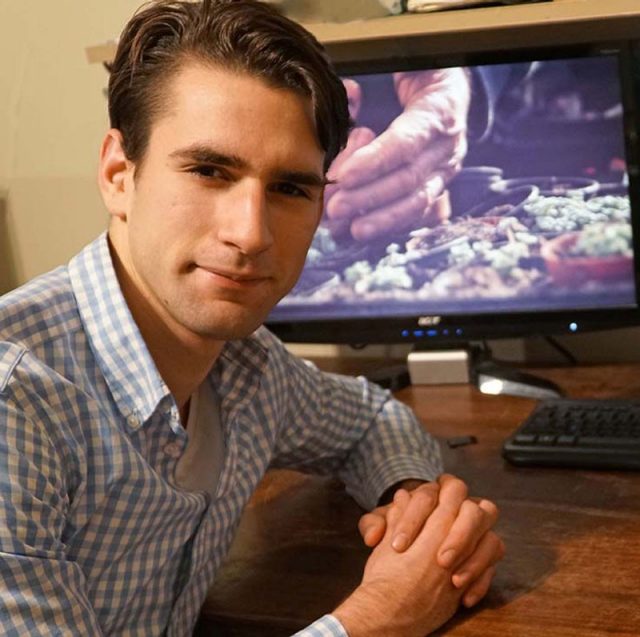 The festival is now an Academy Awards qualifying event, with award-winning films from the festival eligible for consideration in the Short Film Awards and Documentary Short sections of the Oscars.
RMIT is a proud sponsor of the annual festival, providing the Under The Radar Best Youth Film award.
A number of RMIT graduates, a staff member and a current student have had films accepted in 2017.
Films by Bachelor of Communication (Media) graduates showing at this year's festival include Happy (Stacey Kwijas), Tinseltown (Corrie Chen), Fim Creswick (Emma Haarburger, who also produced two music videos), and Reading the Wind (Adam Ricco).
Current student Michael Firus created his SKFF entry in his first year as part of the "Go out into the world and do great things" studio run by lecturer and filmmaker Kim Munro.
Firus describes his film A Prickly Affair as a short character-driven documentary focusing on the themes of environment, the vitality of age and Melbourne's thriving artisanal culture.
He said the most valuable parts of studying at RMIT are the contacts and practical opportunities available to students.
"For example, last year, in my first year of university, I received an internship opportunity through RMIT for the advertising company CHE Proximity in South Yarra," he said.
"It was there where I met many media professionals who offered advice on my practice."
Firus wants to use his degree to acquire a position in video advertising with a view to transitioning to a motion picture or commercial documentary director.
Program Manager Rachel Wilson said it was important to acknowledge how unusual and special it is that a film made during a students first year is accepted into such a major festival.
"We are all extremely impressed with Michael's motivation and dedication to exploring the many opportunities in the field," she said.
Staff member Ashley Perry, a lecturer in the Bachelor of Communication (Professional Communication) and a graduate of the Bachelor of Communication – Media directed Police Officer TAKAGI which was also selected for the festival.
The St Kilda Film Festival runs from May 18 to 27, 2017 at the Palais Theatre and the St Kilda Town Hall.